Estate Planning Takeaways from Lamar Odom's Medical Nightmare
Former NBA star Lamar Odom was on the verge of death totally incapacitated. He needed the assistance of a breathing tube and many worried he would suffer permanent, debilitating brain trauma. Fortunately, his health has improved and it looks like he will pull through, but this incident is a prime example of why it is so important to regularly review and update your estate planning documents.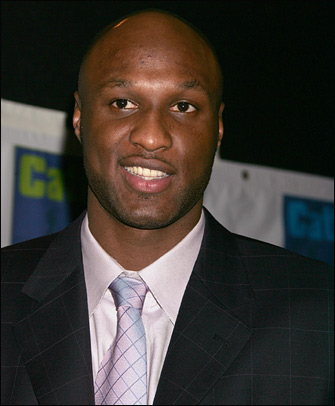 Lamar Odom was married to Khloe Kardashian, but the couple was not on good terms and had signed divorce papers, but they were not finalized. This meant Kardashian possessed legal authority to make medical decisions on Odom's behalf, despite the turmoil in their relationship, according to Investment News. Since the couple remained legally married Kardashian controlled these vital decisions.
The takeaway –  when you are going through a divorce, you need to take the time to do a top-to-bottom analysis of estate planning documents. Ask yourself – who will be empowered to make life or death decisions if I become incapacitated? Who will be the beneficiary on my retirement plans, ira's, and life insurance policies.  These issues, and many more, must be addressed sooner rather than later. If you drag your feet, you could be empowering an individual you no longer have any connection to with important, life-or-death decisions.
An updated power of attorney for health care (i.e. advance medical directive) is the document Odom needed to have updated. This important legal document comes into play when you are incapacitated and unable to make a decision on your own. It would have ensured that someone other than an estranged spouse would be empowered to make medical decisions on your behalf.
If Odom was legally divorced, the power to execute medical decisions would not have transferred to Kardashian, according to state law. The power to execute medical decisions would have transferred to "successor agents" such as children or friends, according to the aforementioned Investment News article. Do you want the state to dictate who can make decisions for your health care or do you prefer to make that choice on your own?
Having an up-to-date estate plan also takes a ton of pressure off your close family and loved ones. How? Well, situations may arise when different members of your family disagree on a proper course of action regarding a proposed medical procedure. Medical decisions are often not black and white and there will need to be judgment calls.  An approach employed by the National Network of Estate Planning Attorneys is to provide checklists to clients for the purpose of facilitating a conversation with your health care agents. A good conversation along with a clear health care power of attorney takes the burden off your loved ones and ensures your wishes will be respected.
Speak to an Experienced Estate Planning Attorney Today
If you have an estate plan and are undergoing a major life change such as a divorce, take the time to sit down with an estate planning attorney so you can thoroughly re-examine your plan and make necessary updates.